Products You May Like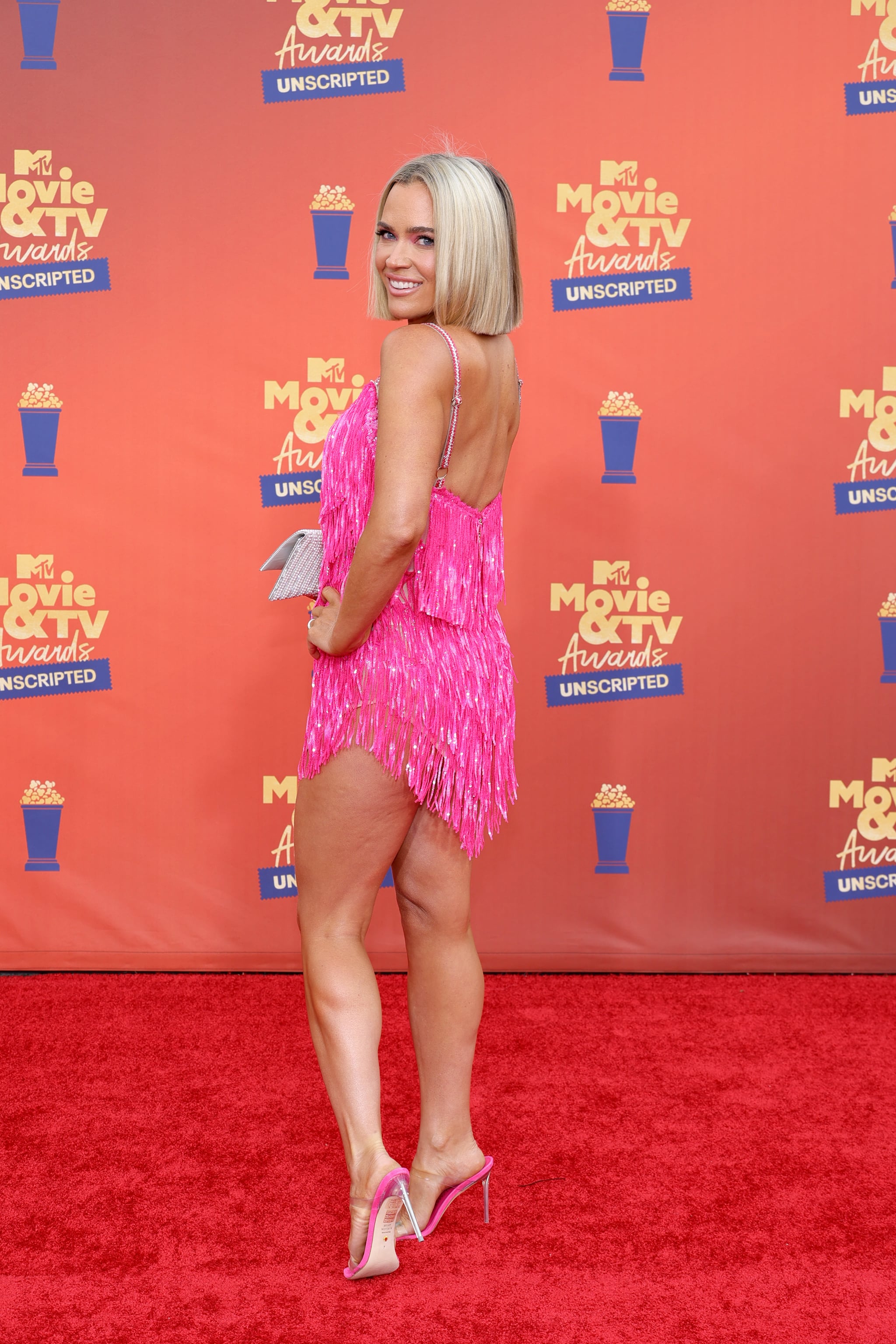 Image Source: Getty / Amy Sussman
"Real Housewives of Beverly Hills" star Teddi Mellencamp is clapping back at body shamers. Following the MTV Music Awards, where she sported a short hot-pink dress, Mellencamp showed off her look on Instagram and emphasized the importance of body positivity.
"For anyone messaging me that I shouldn't have worn this dress to @mtvawards because you can see my cellulite. Guess what?! I am proud of it and most of us have it. Let's normalize the reality," she captioned the Instagram post. "I work hard to for my mental and physical body to feel good. (For those messaging that the outfit looks like I am auditioning for DWTS – you aren't wrong. It does 🤣🤣🤣 💃🏼 )."
Cellulite is a skin condition that causes "lumpy, dimpled flesh" most often on the thighs, hips, butt, and abdomen, per the Mayo Clinic. It's very common, with the phrase "how to get rid of cellulite" searched googled 22,000 times per month. It also in no way affects your health.
How much cellulite someone has is dependent on a myriad of factors, including genetics, sex, age, and skin thickness. While the condition is often used as a measurement of how fit someone is, cellulite is absolutely normal for all body types: according to the Cleveland Clinic, 80 to 90 percent of women have it.
Fortunately, celebs like Mellencamp — who show off their cellulite without retouching or filters — help contribute to a healthier perspective. And, based on the comments on Mellencamp's Instagram post, it's clear that many agree that cellulite shouldn't be so stigmatized. Candace Marino, aka @thelafacialist on Instagram, commented, "you look great! Dress is fire & over 90% of women have cellulite!" Fellow Bravo reality star Steph Hollman wrote, "You look amazing. Most women (including myself) have cellulite. Body shaming has to stop."
Marino is right: body shaming has to stop, as does commenting on other people's appearances. While it's OK to have insecurities and not feel confident about yourself 100 percent of the time, it's not OK to tear others down. Skin conditions like cellulite are completely normal, and if you look around beyond the filters and Photoshop, you'll see that most of us have it.