Products You May Like
Hi. Marathoner in training, here! As someone who runs daily, I've been trying and testing as many pairs of workout leggings as I can get my hands on (without breaking the bank, that is). One of my favorite places to purchase them — and all of my activewear essentials, really — is Old Navy. Yet I recently realized that I had never tried the brand's beloved High-Waisted PowerPress Leggings ($12-$30, originally $30). With a nearly perfect five-star rating, they're arguably the most buzzworthy of the retailer's leggings selection, so I knew I'd be doing both you and me a disservice by not giving them a well-deserved try. So I set out to change that and added them to my cart. A complete breakdown of my thoughts ahead.
What I Like About These Leggings
A fun fact about me is that I wear exclusively high-waisted, full-length leggings, so it only makes sense that this top-rated pair made its way into my activewear collection. I tested them out on a three-mile run on an unusually hot May day in Minnesota and found them to be incredibly moisture wicking. (A damn blessing, because this writer was sweaty AF.) What's more, they stayed put throughout my whole run, meaning I didn't have to keep tugging on them to stay up, which was a welcome treat. Check plus plus.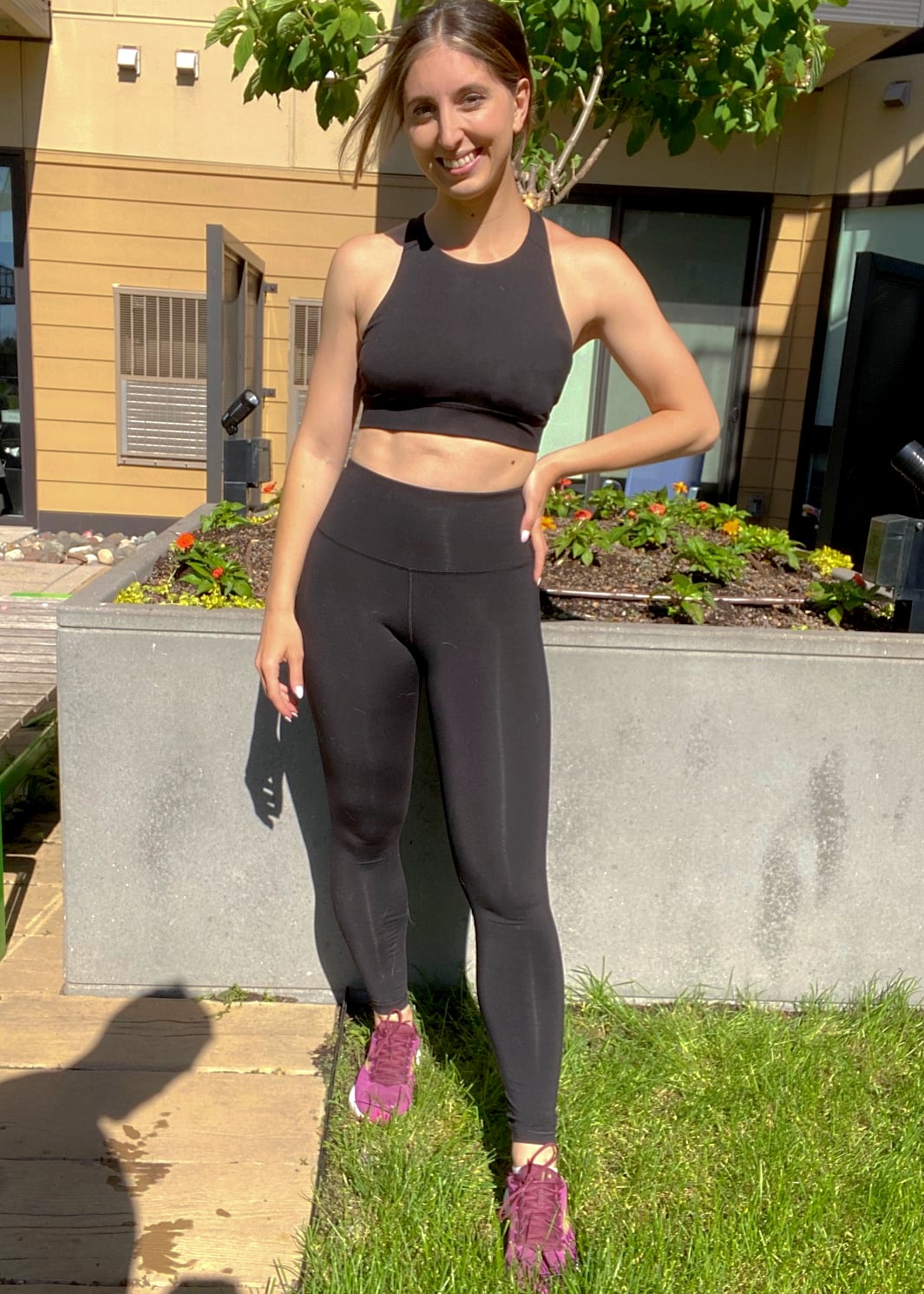 What's Worth Noting About These Leggings
These leggings are made of 85 percent polyester and 15 percent spandex, and, being totally honest, this combination isn't usually my go-to material for workout clothes. I prefer highly supportive and elastic nylon-based silhouettes, as opposed to the soft-textured fabric, which I personally deem more suited for lounge-worthy athleisure. Take my opinion with a grain of salt, though, as hundreds — and maybe even thousands — of people do work out in them.
Another thing to note is that the brand markets these leggings as having a high level of compression, and I can attest that they do, but for polyester. That means you won't get that same glued-to-your-body feel that you do with a nylon pair. Ultimately, it just comes down to personal preference.
Would I Recommend These Leggings?
Yes! If polyester leggings are your jam, you'll adore this pair. In fact, I'm willing to bet you'll be yet another of the brand's 4,600+ five-star reviewers. Yep, they're that popular. I can't give these leggings anything less than five stars because they live up to the hype — especially when it comes to keeping sweat at bay.
Rating: 5
Image Source: POPSUGAR Photography / Marisa Petrarca