Products You May Like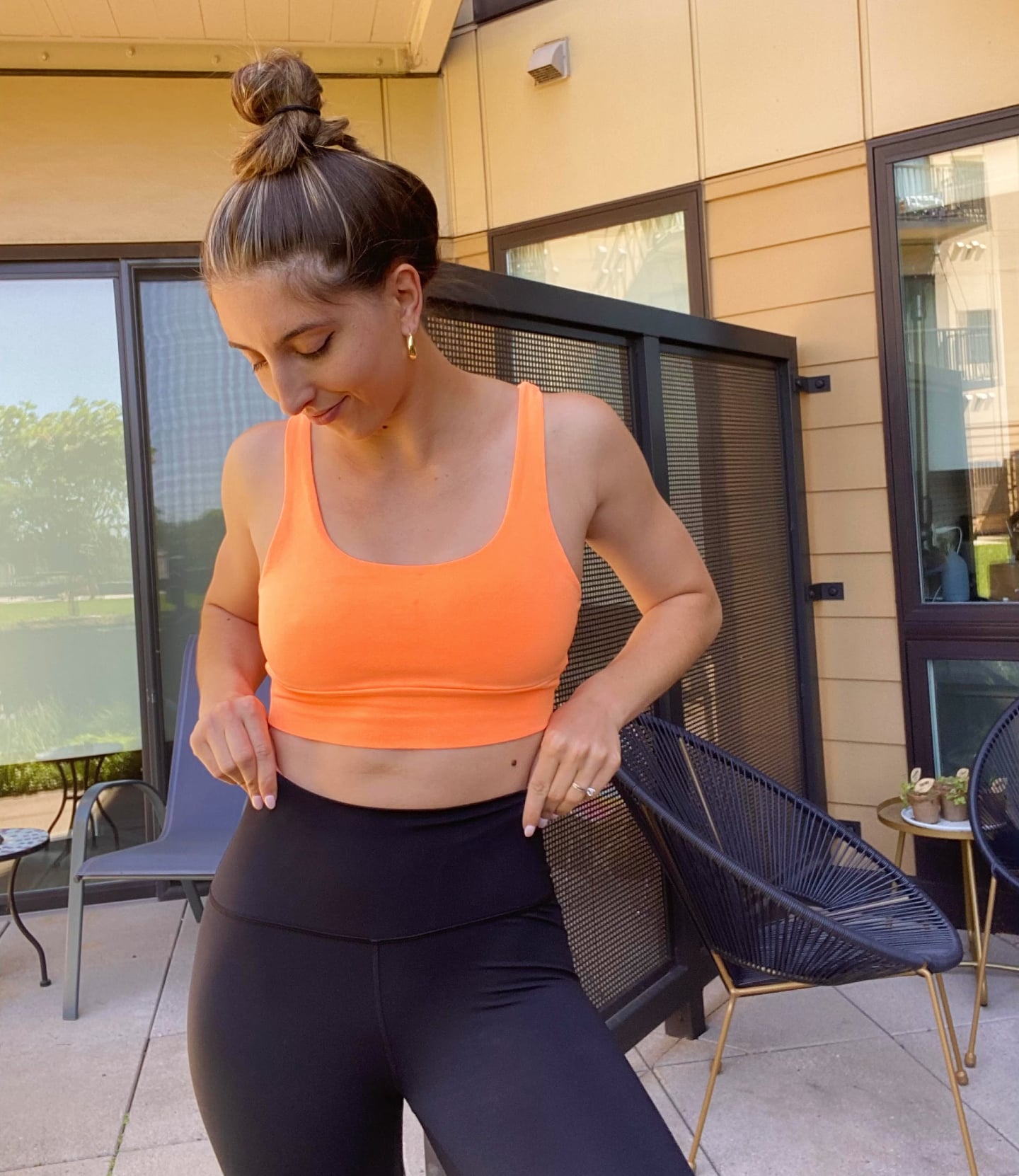 As someone who works out frequently despite how I sometimes (read: often) dread it, I've tried countless activewear leggings throughout the years, including really affordable options and higher-end ones. I'm especially likely to try a brand or a specific style with rave reviews, so when I came across the CRZ Yoga Non-See-Through Athletic Compression Leggings ($30, originally $34), which boast wildly good reviews, I knew I had to see what all the fuss was about.
What I Like About These Leggings
These high-waisted leggings arrived in the mail faster than expected, which was certainly a treat for this leggings obsessee. They conveniently arrived in the morning, so I slipped into them immediately and wore them for the rest of the day — and for a test drive that afternoon for a run. As soon as I slipped them on, I had a feeling they were going to be a new favorite of mine. Made of 66 percent polyamide (aka nylon) and 34 percent lycra, they deliver high support without feeling too tight on the skin. And gosh, do they make your butt look good.
What's more, these leggings feature a top-secret concealed waistband pocket that you probably wouldn't even realize was there unless you studied every detail before you added them to your cart. (I didn't.) I was able to fit my ID, credit card, and house key inside with room to spare, and the thick fabric made it so that I didn't feel them pressing against me while I was getting my miles in.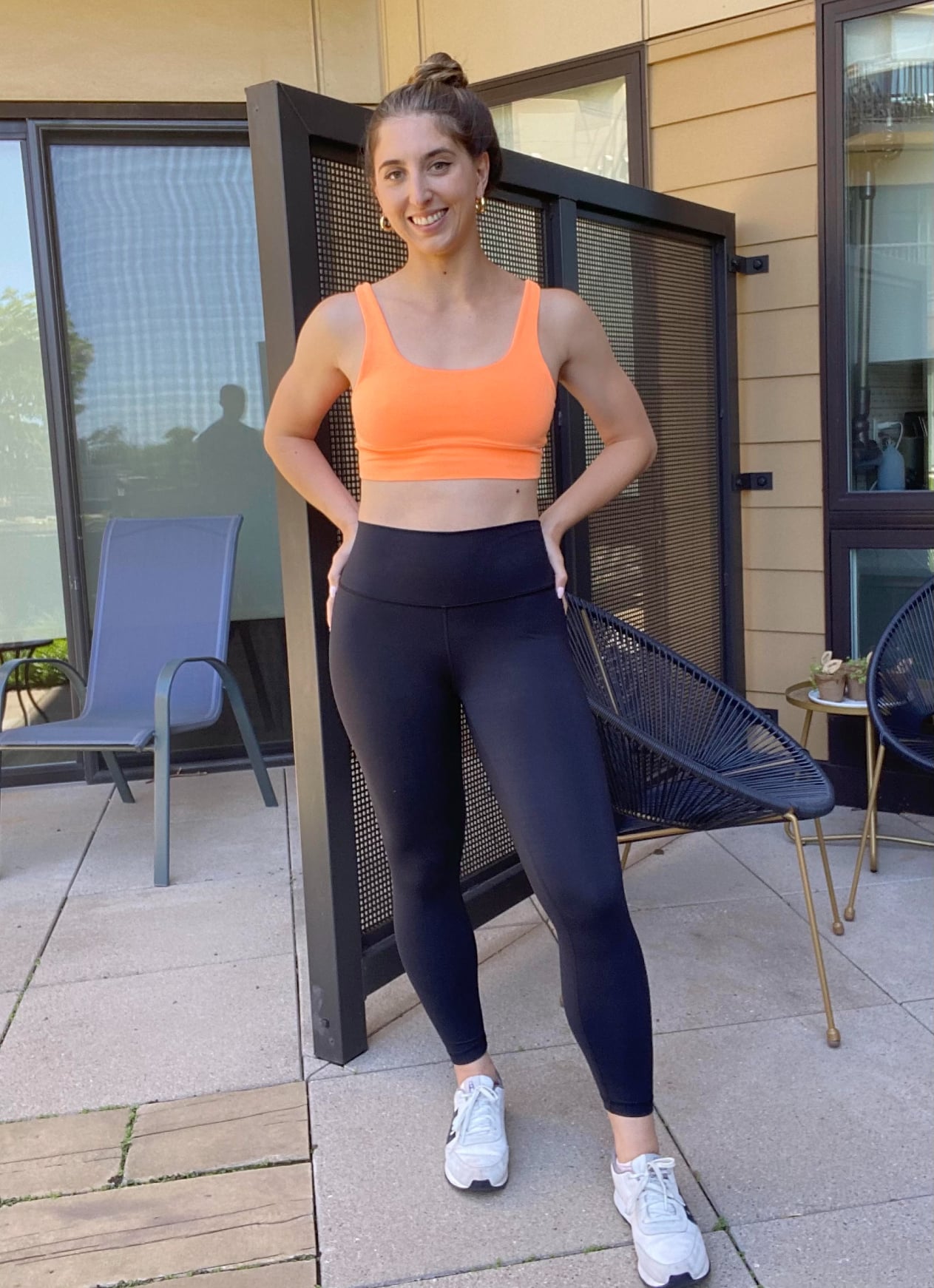 What's Worth Noting About These Leggings
While these leggings have mostly five-star reviews, there are a handful of lower ratings from shoppers who say they have a tendency to slide down while they work out. (Hence, causing you to have to keep pulling them up.) I will say that I experienced this slightly during my run, but I was able to overlook it because I love that nearly naked compressive feel — and it's not like the slipping was absolutely constant.
Another thing worth noting about these leggings is you have options when it comes to color. I almost exclusively wear black activewear. (I'm slowly but surely working on expanding my activewear collection with some more hues.) That said, these leggings come in five other colors: cognac brown, black-and-gray tie-dye; a grayish-blue; plum; and baby blue.
Would I Recommend These Leggings?
Without a doubt! If you're looking for a dupe to high-end options, these are definitely a smart alternative. For context, you can buy at least three for the price of one luxe pair, and I'm willing to bet your friends will think they're the expensive version — they look and feel that good.
The only reason I'm giving them four stars and not a perfect five is that I did have to pull them up a few times during my run, and while that isn't a deal-breaker to me, I know it may be to some.
Rating:
Image Source: POPSUGAR Photography / Marisa Petrarca