Products You May Like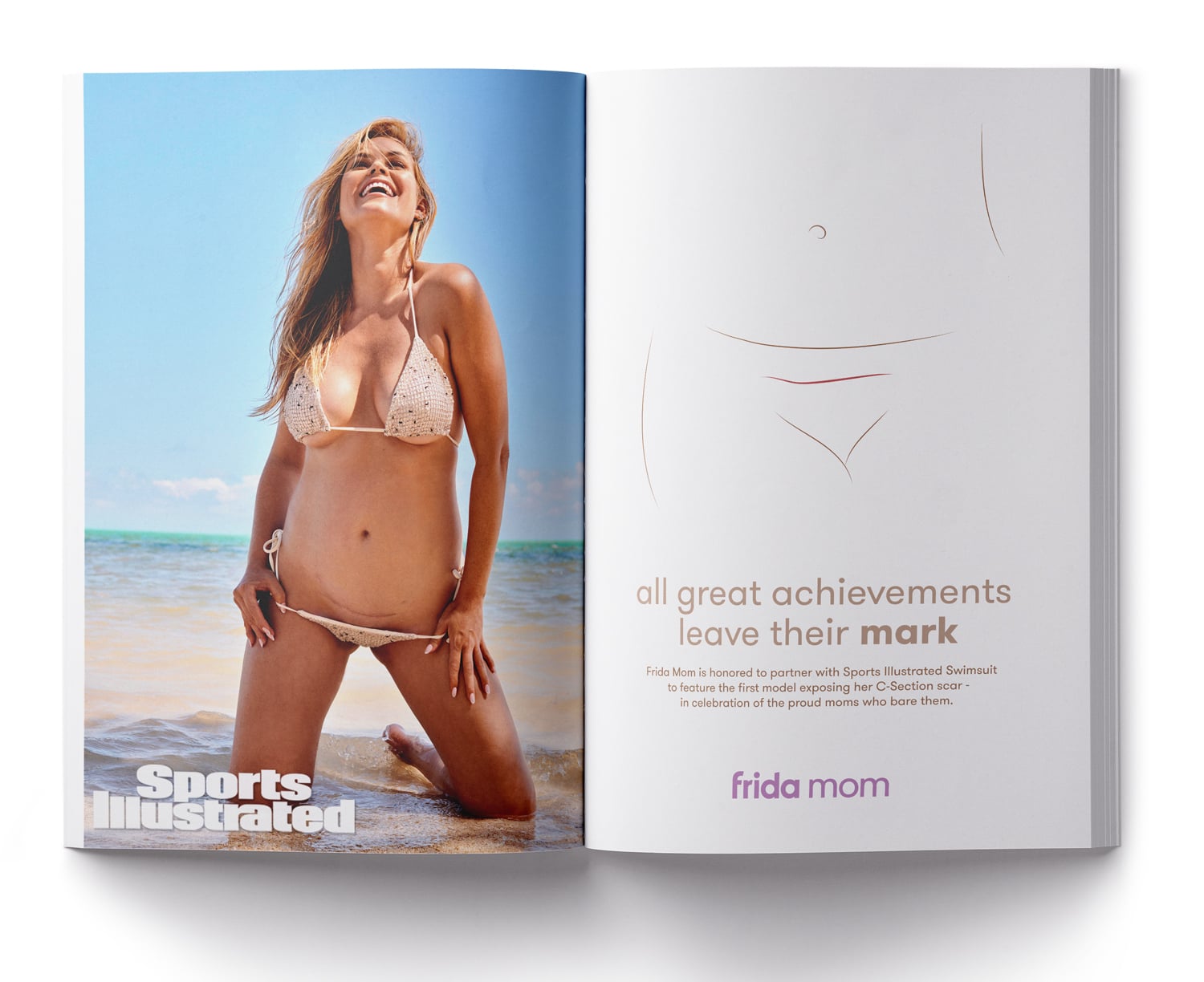 Sports Illustrated's annual Swimsuit Issue is making history once again. Hitting newsstands on May 19, the 2022 issue features model Kelly Hughes, the first-ever woman to bare her cesarean (or C-section) scar in the magazine's 58-year history. The editorial spread was created in partnership with Frida Mom, a brand dedicated to postpartum recovery, to normalize C-sections and the conversation around all postpartum bodies, as well as celebrate the moms who've gone through the procedure.
"It wasn't until I embraced my scar that I experienced the true power in it."
"I am speechless and so honored to be in @si_swimsuit 2022 as the FIRST woman to expose her c-section scar in magazines history!" Hughes, who delivered her now 3-year-old via cesarean, wrote on Instagram. She added, "I struggled with insecurities from my scar being that I'm a model and my incredibly difficult recovery but it wasn't until I embraced my scar that I experienced the true power in it."
Despite cesareans accounting for nearly a third of all births in America, moms often experience disappointment or shame when having their babies via C-section, likely since natural births are sometimes thought to be the "optimal birthing experience." (It's not. It's merely a decision based off of your doctor's judgement.) This is why representation matters. Sports Illustrated's upcoming issue also includes another history-making moment: the first visibly pregnant woman ever shown in the magazine, Tone It Up founder Katrina Scott. The publication continues to break ground year after year. In its 2021 swimsuit issue, Sports Illustrated featured Leyna Bloom, the first transgender woman of color to grace the pages of the magazine, as well as Lewis Freese, the magazine's first male model.