Products You May Like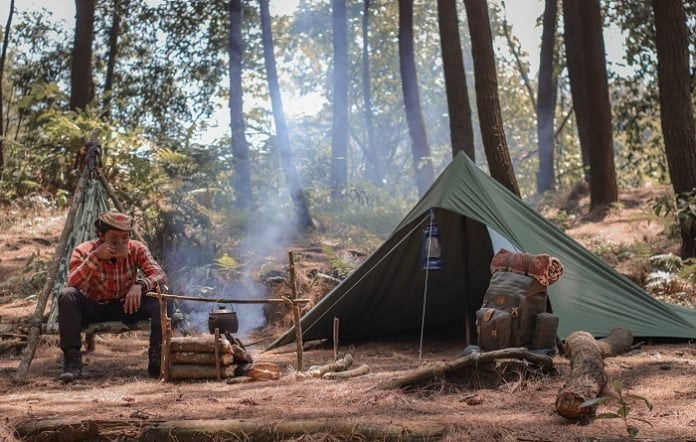 There's nothing quite like spending time in the great outdoors. Surrounding yourself with nature, fresh air, and the kind of quiet you only find in the woods is one of the best ways to refresh and unwind. It can also be exceedingly boring if you don't plan how to take advantage of your surroundings.
Camping Trip
Before you pack up and set out on your next camping trip, set aside some time for these six fun activities that will give you a new appreciation for the wilderness.
Go for a hunt
If you love to hunt, there's ample opportunity to snag some fowl or deer on a camping trip. Before you head out, make sure you have the proper licensing, it's in season, and hunting is legal where you're camping.
Don't forget to pack proper gear, including EMF-blocking tech from providers like HECS Hunting for an up-close-and-personal experience with all of the local wildlife.
Prepare a meal on a DIY camp stove
Families will love this activity because it's a safe way to get the kids involved and teach them valuable life skills. You can make a homemade camp stove with simple items and it won't take up much room in your gear. It's perfect for preparing an incredible breakfast, like bacon pancakes.
Float on the water
Tubing and rafting down a lazy river is an excellent way to relax, unwind, and cool off. Take your own gear and hit the nearest water or rent equipment from a local shop so you can pack a lighter. Make sure you pack plenty of sunblocks because it's easy to get sunburned on the water.
Hit the trail
Whether you set up camp and wander out on day trips or plan your entire outing as a backpacking trip, traversing trails is excellent for your mental and physical health. Plus, you get to see some of the most beautiful scenery. Make sure you pack appropriate gear, including solid walking shoes and protective clothing.
Make s'mores
No camping trip is complete without roasting marshmallows over a campfire. Of course, squeezing your marshmallows between chocolate and graham crackers is even better. For a little extra fun and excitement, experiment with other chocolate candies, like peanut butter cups and peppermint patties.
Go hammocking
It's not just for college kids. Hammocking may be a staple on college campuses, but there's something special about tying up a hammock between two trees and taking in the world around you.
If you want to ratchet up the fun a bit, try setting up your hammock for stargazing, reading a book, or simply taking a well-deserved nap.
Wrap-Up
Camping is one of the great pastimes because it lets you connect with nature while escaping the hustle and bustle of daily life. There's no urgency when you head to a campsite, and it's easier to take things in stride. However, having a range of activities available can keep the ball rolling and allow you to explore the world around you in a mindful way.
Photo by Baihaki Hine
Photo by Vanessa Garcia