Products You May Like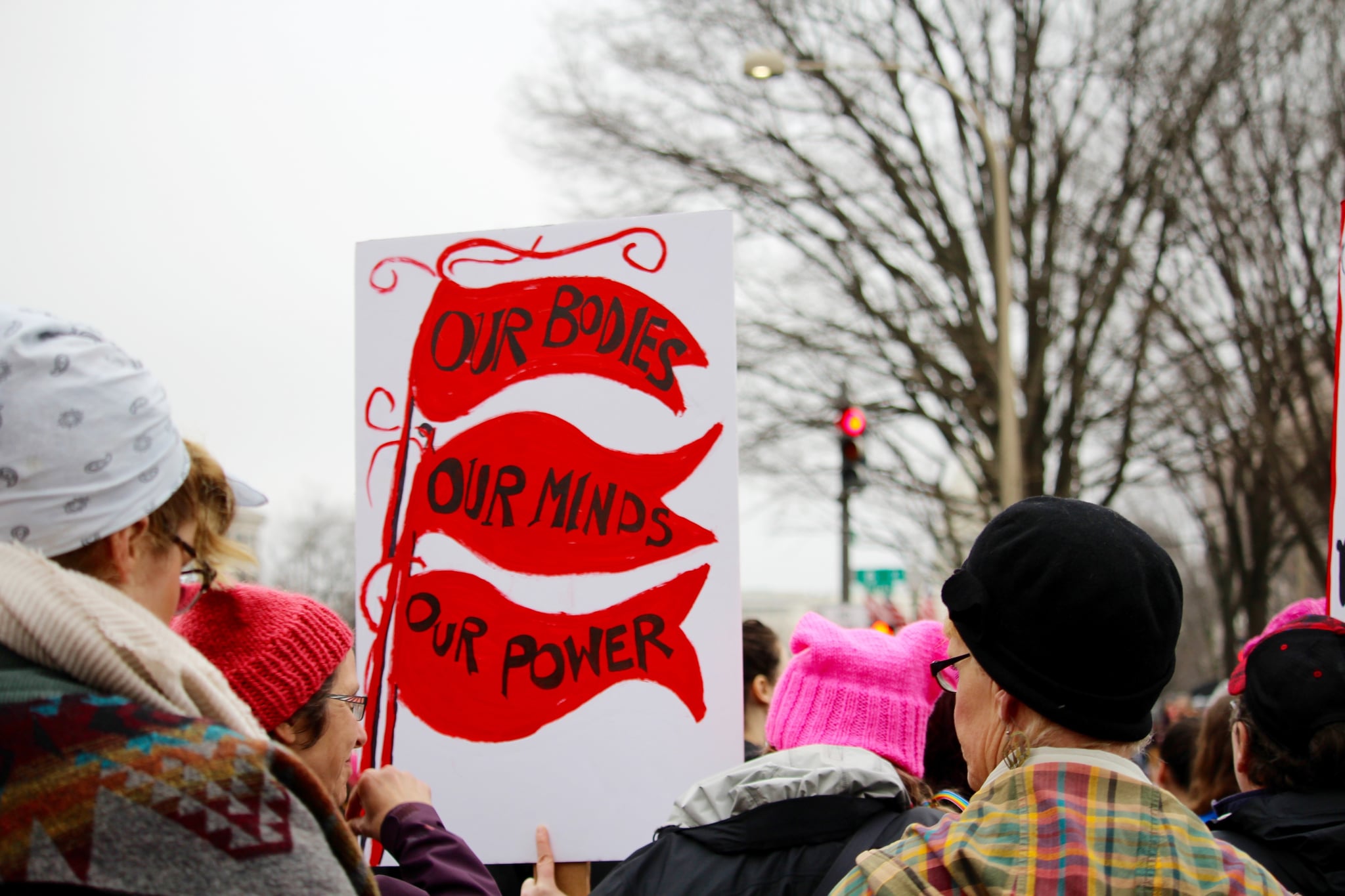 On the evening of May 2, Politico released a draft opinion written by Supreme Court Justice Samuel Alito that would overturn Roe v. Wade, the 1973 landmark case that established a woman's right to an abortion. This report comes on the heels of several legislative efforts in Republican-led states to restrict abortion, including Oklahoma, Arizona, and Texas.
"Roe was egregiously wrong from the start. Its reasoning was exceptionally weak, and the decision has had damaging consequence," Alito wrote in the draft opinion. If upheld, there will no longer be federal protection in place for abortion rights. The decision will give each state the authority to restrict or ban abortion.
The leaked document is reportedly a first draft of the Court's opinion in the Dobbs v. Jackson Women's Health Organization case, which challenges Mississippi's ban on abortion after 15 weeks. That's important: It means the opinion isn't final yet. "Justices can and sometimes do change their votes as draft opinions circulate and major decisions can be subject to multiple drafts and vote-trading, sometimes until just days before a decision is unveiled. The court's holding will not be final until it is published, likely in the next two months," according to Politico.
Even though the decision isn't final, it doesn't make it any less terrifying that abortion rights could disappear in a matter of months. Protestors took to the streets last night to show their disapproval of the opinion.
Several chants are erupting from the crowd.

"We will not go back."

"Abortion rights are under attack, what do we do, stand up fight back."

"Pack the courts"

"Hey, hey, ho, ho, Samuel Alito's gotta go." #SCOTUS #abortionrights #abortion pic.twitter.com/ysOzuA68X4

— Eva McKend (@evamckend) May 3, 2022
Today, President Biden released a statement on the leaked opinion, stating his and the administration's position on the possible ruling. "I believe that a woman's right to choose is fundamental, Roe has been the law of the land for almost fifty years, and basic fairness and the stability of our law demand that it not be overturned," the President wrote. He went on to vaguely state that his Gender Policy Council and White House Counsel's Office has been preparing "options for an Administration response to the continued attack on abortion and reproductive right." But he also notes that "if the Court does overturn Roe, it will fall on our nation's elected officials at all levels of government to protect a woman's right to choose. And it will fall on votes to elect pro-choice officials this November. At the federal level, we will need more pro-choice Senators and pro-choice majority in the House to adopt legislation that codifies Roe, which I work to pass and sign into law."
Other reproductive rights organizations have released more impassioned statements, emphasizing the importance of pushing back on this opinion with more than just dissent, but also action. With or without the abortion ban,"There are 22 states ready to outlaw abortion outright and another 4 likely to do so, and we know that when abortion is criminalized, it is our communities – Latinas/xs, Black people, im/migrants – who are most likely to be targeted and imprisoned," said Lupe M. Rodríguez, executive director at the National Latina Institute for Reproductive Justice (Latina Institute) in a statement. "There has never been a more crucial time to pass the Women's Health Protection Act (WHPA), which would overrule state laws across the country that unnecessarily restrict abortion care. The Senate must abolish the filibuster and pass WHPA."
We Testify, an organization supporting abortion access, also released a statement on the leaked opinion. "Under no circumstances does abortion belong in the hands of politicians. It belongs to the people. Abortion belongs to everyone who has had an abortion and everyone who will have abortions," said Renee Bracey Sherman, executive director. Sherman went on to say, "This is real, and everyone needs to show up for people having abortions in their community. If you have been wondering whether to donate to your local abortion fund, this is the moment to do it. Do not wait. Get involved. NOW."
Some activists have also pointed out that the opinion could set a precedent for the reversal of other landmark cases, specifically those that impact the LGBTQ+ community. Alito's logic for overturning Roe v. Wade hinges on his argument that "a right to abortion is not deeply rooted in the Nation's history and traditions." With this logic, cases like Lawrence v. Texas, which decriminalized sodomy, and Obergefell v. Hodges, which legalized same-sex marriage, could be next on the chopping block.
There is more to come: Alito's draft opinion criticizes Lawrence v. Texas and Obergefell v. Hodges saying that these decisions protect phony rights, not "deeply rooted in history." Roe is the foundational underpinning of the bodily autonomy rights we have fought for #RoeVWade

— TheTaskForce (@TheTaskForce) May 3, 2022
Until we get an official ruling on this case, it's more crucial than ever to back local organizations that provide safe abortion access and support LGBTQ+ rights, like gender-affirming care. Continue to contact your local representatives to make clear to them how unjust this decision could be and why it's important to you.