Products You May Like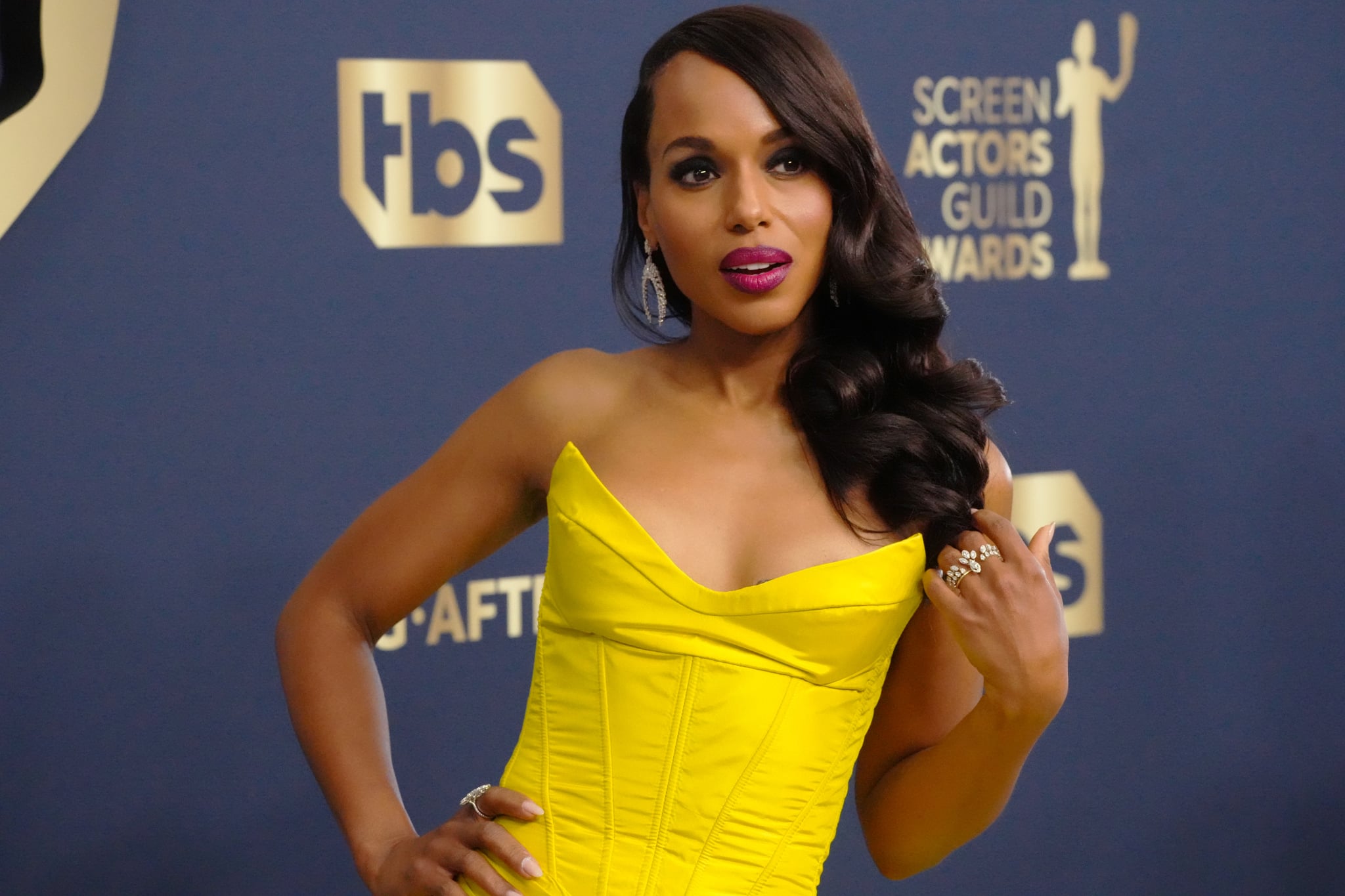 Image Source: Getty/Jeff Kravitz/FilmMagic
Like most celebrities, Kerry Washington was busy prepping for the 2022 Met Gala today. With a theme like "Gilded Glamour," our expectations for the "Little Fires Everywhere" star are pretty high. (POPSUGAR picked her 2013 look as one of our most memorable of all time, FYI.) But before she steps out on the red carpet, Washington hit the Pilates studio for a workout she titled "Pre #MetGala moves" on TikTok. From the looks of it, this routine was all about small, compound movements that hit just about every muscle group in her body, from glutes to back to abs. If Washington was looking for a true full-body burn to help her feel strong and fit at the Met, she made a solid choice.
The 45-year-old actress worked out at Erika Bloom Pilates Plus studio, which spotlights "conscious movement" and "healthy posture" in its methodology. Based on this sneak peek, posture and form were definitely top of mind in this session. You'll notice Washington's flat, neutral spine while doing squats and her strict alignment while doing side-lying glute kickbacks on the reformer, and the constant adjustments her trainer makes. These types of minuscule corrections can make a surprisingly big difference in getting the most out of any workout, but especially Pilates, which is so focused on small, targeted exercises. The result? A low-impact workout that may look simple and straightforward, but creates a burn unlike any other — minus the wear-and-tear of high-impact exercises.
If you're wondering about that big piece of equipment Washington uses throughout the workout, it's called a Pilates reformer. It's a tool used in Pilates that consists of a movable, sliding platform (called a carriage) on a bed-like frame and features springs, resistance bands, shoulder blocks, and a footbar. The goal of using a reformer is to provide resistance, aid in proper form, and help you activate your muscles while keeping the workout easy on your joints and modifiable.
Washington is probably well aware of these benefits. The actress has done Pilates for years, telling Women's Health that "Pilates has allowed me to be focused on my appearance and my health in ways that are not abusive or critical." That was all the way back in 2012, and it looks like her passion for the workout is still going strong.
If you're feeling inspired but don't have access to a fancy reformer (or a smaller, slightly more affordable version thereof), try an equipment-free Pilates mat class instead. Maybe Washington will share her post-Gala yoga routine too? BRB while I speak this into existence.
Image Source: Getty/Jeff Kravitz/FilmMagic