Products You May Like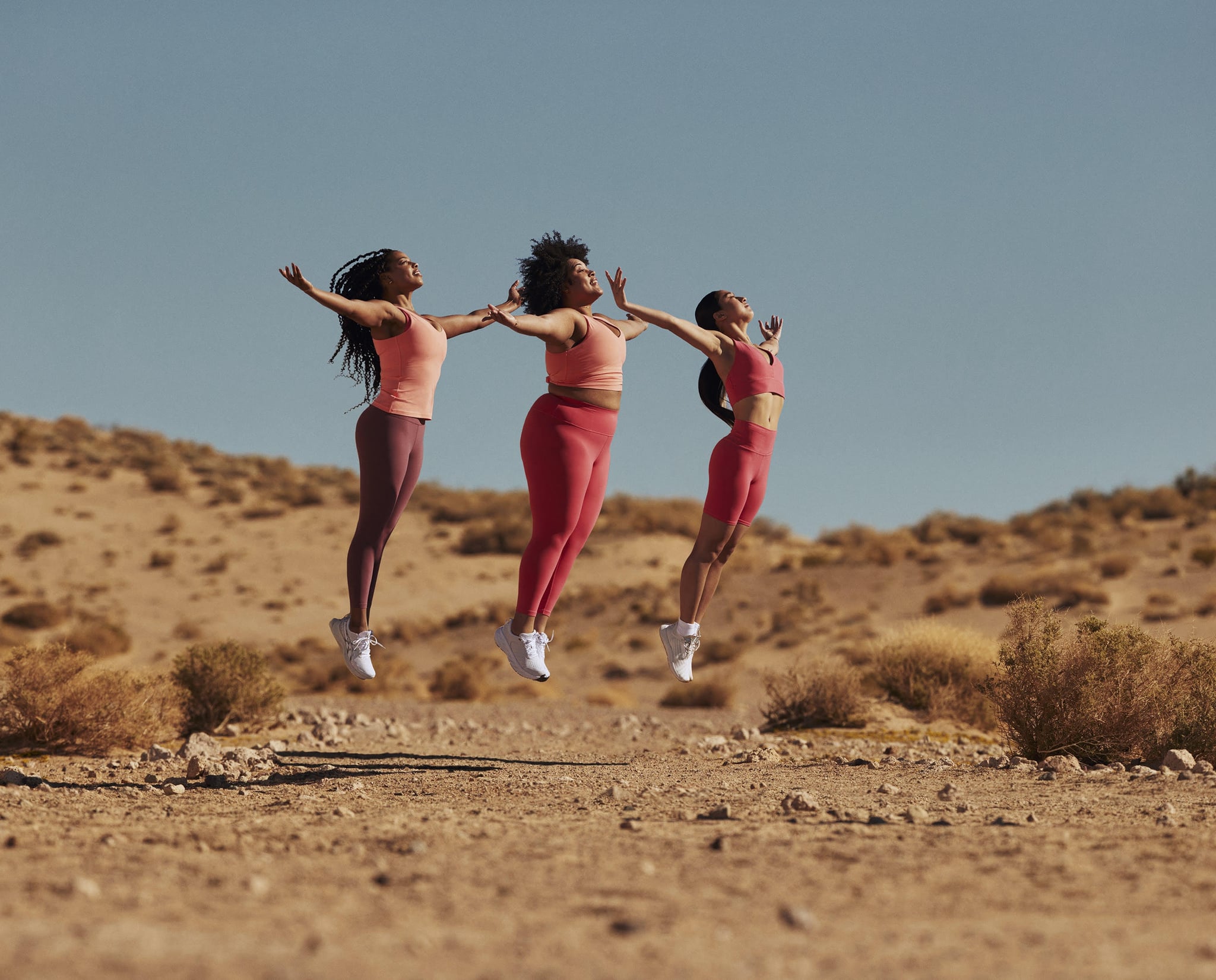 If there's one item of apparel that's earned the honor of "wardrobe staple," it's a pair of solid fitness tights. The unassuming piece of clothing is a go-to for top-tier athletes and at-home fitness enthusiasts alike. And trust us, the Athleta Transcend Tights ($99) are about to become your summertime-wardrobe MVP.
First and foremost, the Transcend Tights are designed to stretch with you no matter what activity you have: yoga, core work, an afternoon walk with your bestie, etc. The leggings are designed to have a "second skin" feel, meaning they keep their shape throughout every movement. How do they do this? It's all in the fabric.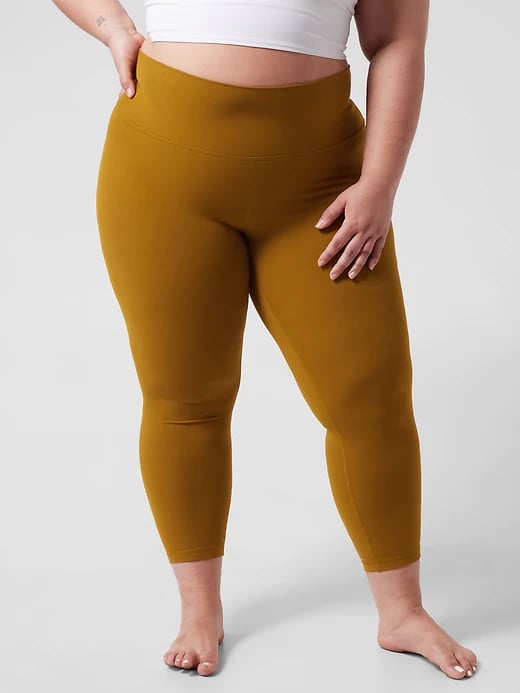 Despite looking like just your standard pair of leggings, these tights are actually rated UPF 50+ and crafted with advanced VitaFree fabric. Thanks to enhanced LYCRA® in VitaFree, these leggings are game changing. They maintain a full-coverage, supportive fit during each yoga pose or stretch, but they're surprisingly lightweight — so much so, in fact, that they feel comfortable during a steamy hot-yoga session or outdoor Sun Salutation. And that's precisely why we're dubbing them summer's perfect workout tights.
What's more, they boast performance-ready features to keep you up on your game. While the breathable, mobile fabric is noteworthy on its own, we're really impressed with the sweat-wicking and fast-drying properties. One reason to typically leave your leggings at home during the summer months in favor of bike shorts is because they can tend to feel too heavy or, well, sticky. But the Transcend Tights allow for airflow and actually pull sweat away from the body to the surface of the fabric so it can evaporate and dry out more quickly.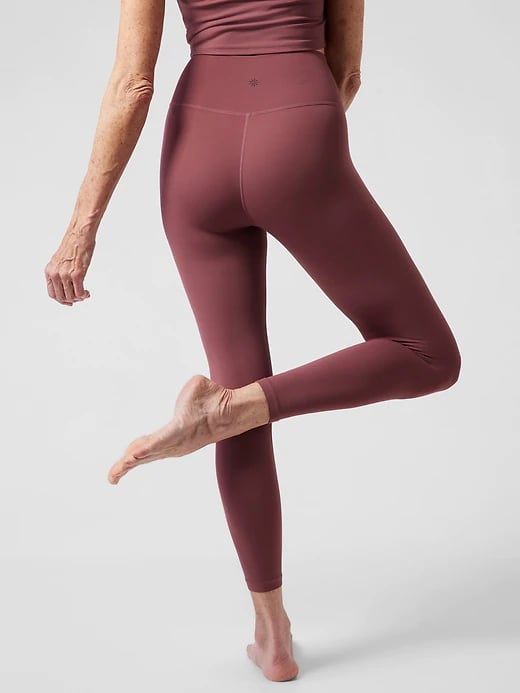 But the summer-friendly features don't end there. The Transcend Tights are designed with maximum comfort in mind. They come in 7/8 leggings, capris, and bike shorts so you can pick which style is right for you. In addition, the high-rise, close-to-skin waistband means these tights won't slip, roll, or fall while you put in the work and break a sweat. Plus, with a seam-free design on the sides of the pants, you won't have to worry about discomfort or, worse, chafing.
All in all, we're happy to welcome this new player in the tights game to take on summer and give us the freedom we crave to get up, get out, and move.