Products You May Like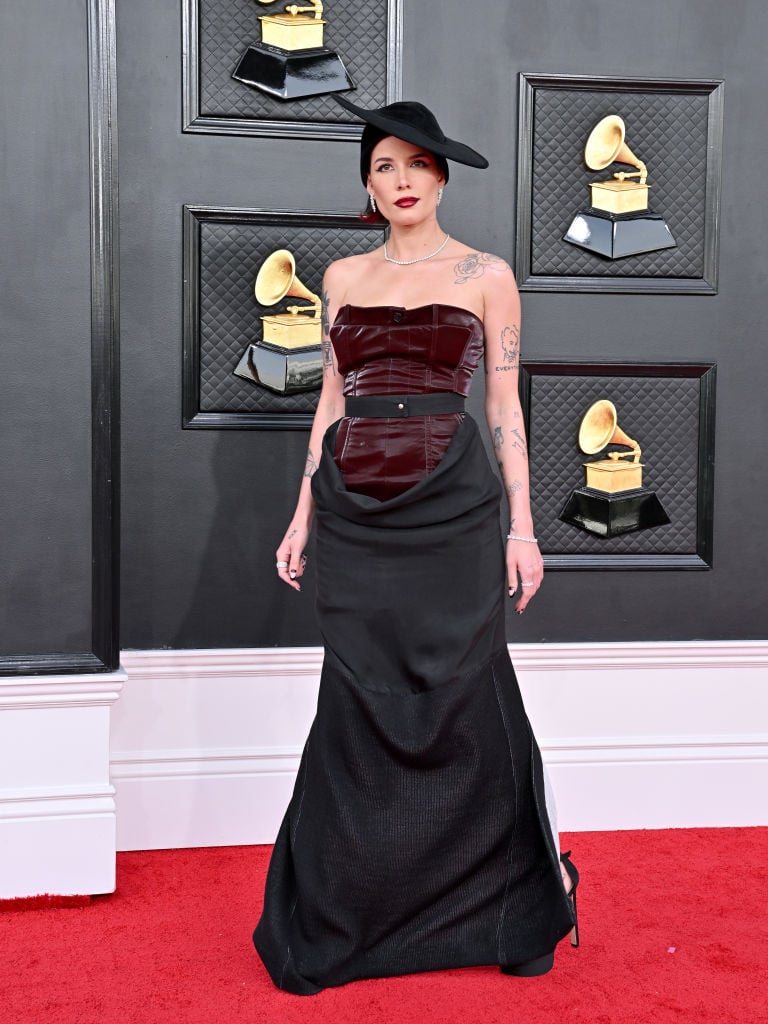 Image Source: Getty/ Axelle/Bauer-Griffin/FilmMagic
History repeats itself with Halsey at this year's Grammy Awards. The 27-year-old singer recently took to Instagram to share an update on their health, telling followers that she had endometriosis surgery just days before the event. The same thing happened right before the 2017 Grammys, she says.
In their caption, the singer wrote: "The last time I attended the Grammys was 2017 and it was 3 days after I had my first Endometriosis surgery. I walked the carpet with my stitches still in 😅 As luck would have it, I'm attending tomorrow for the first time in years and I had surgery again (you guessed it) 3 days ago. Only posting this to say, if you see me be gentle lol I'm fragile. Fragile but excited 🙂 🤍"
The post comments were filled with words of encouragement from celebrities and fans alike. Ultimately, Halsey had to leave the Grammys before it ended. They posted on their story last night writing, "Not feeling super well, so I left early. Had to see BTS tho. Going to get pasta and sleep. Thanks for everything. Luv you all." Halsey did not specify the type of endometriosis surgery she had, but recovery time for endo surgeries can range from a couple days to several weeks, per NYU Langone.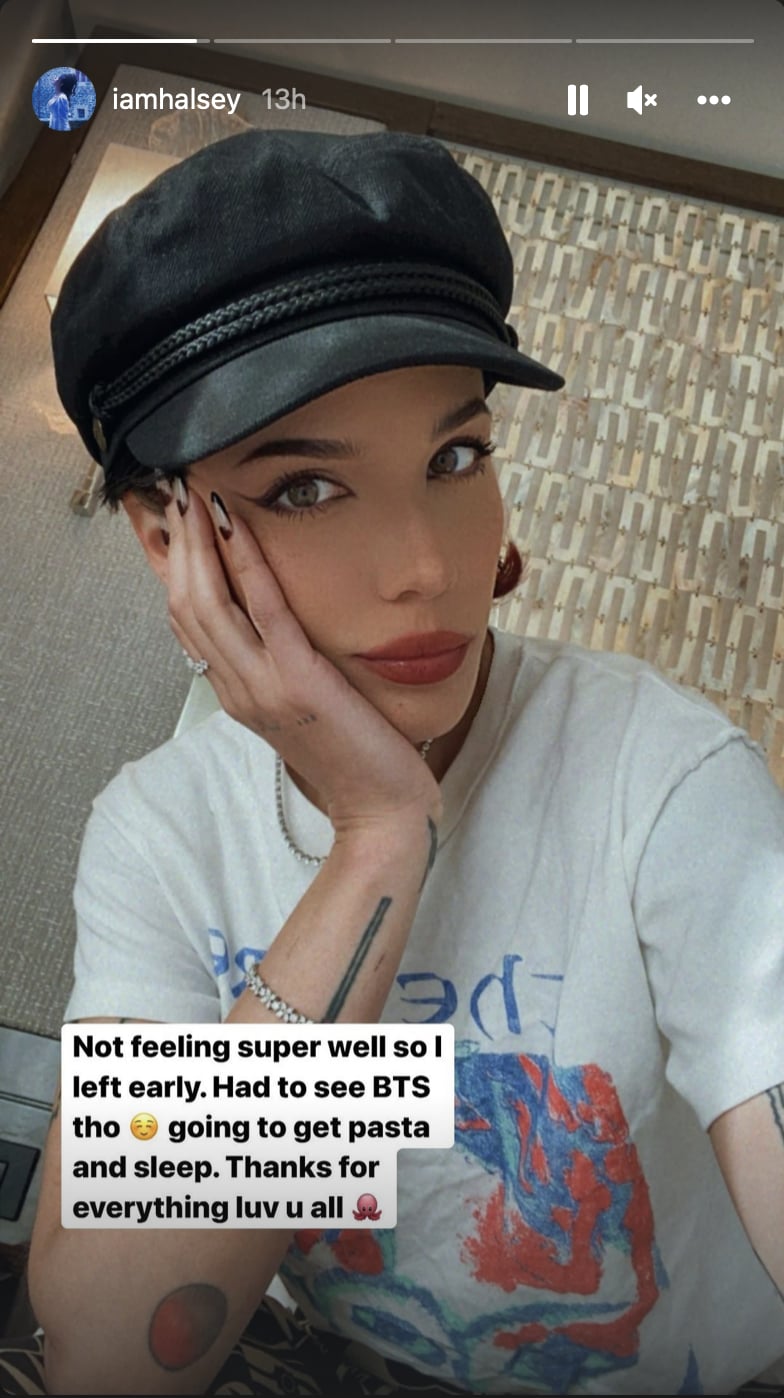 Image Source: Instagram
Halsey has previously been very open about their experience with endometriosis, "a disorder in which tissue that normally lines the uterus grows outside the uterus," per the Mayo Clinic. They recently gave birth to their first child in July after sharing their pregnancy complications. Halsey's journey with endometriosis has been a long and tough one.
In a 2016 tweet, she detailed her journey toward diagnosis, remembering times when she was "doubled over backstage" in the middle of sets and was in so much pain that she would vomit or faint. "Finding out that I had endo was the most bittersweet moment because it meant I wasn't crazy! I wasn't a 'baby'! I had every right to be feeling like the world was caving in," Halsey wrote. If you think you're experiencing symptoms of endometriosis, here's how to spot the signs. The singer offered fans words of encouragement writing, "Just know I'm here if you want to vent. I have managed to live a wild, incredible, unpredictable life with Endo, and I'm here for you!"
If any of my fans or followers have #endometriosis 💛 having a rough time today. laying in bed thinking of you. pic.twitter.com/LOQVn5BsSg

— h (@halsey) January 29, 2016
Here's to a speedy recovery, Halsey!
Image Source: Axelle/Bauer-Griffin/FilmMagic/Getty Images