Products You May Like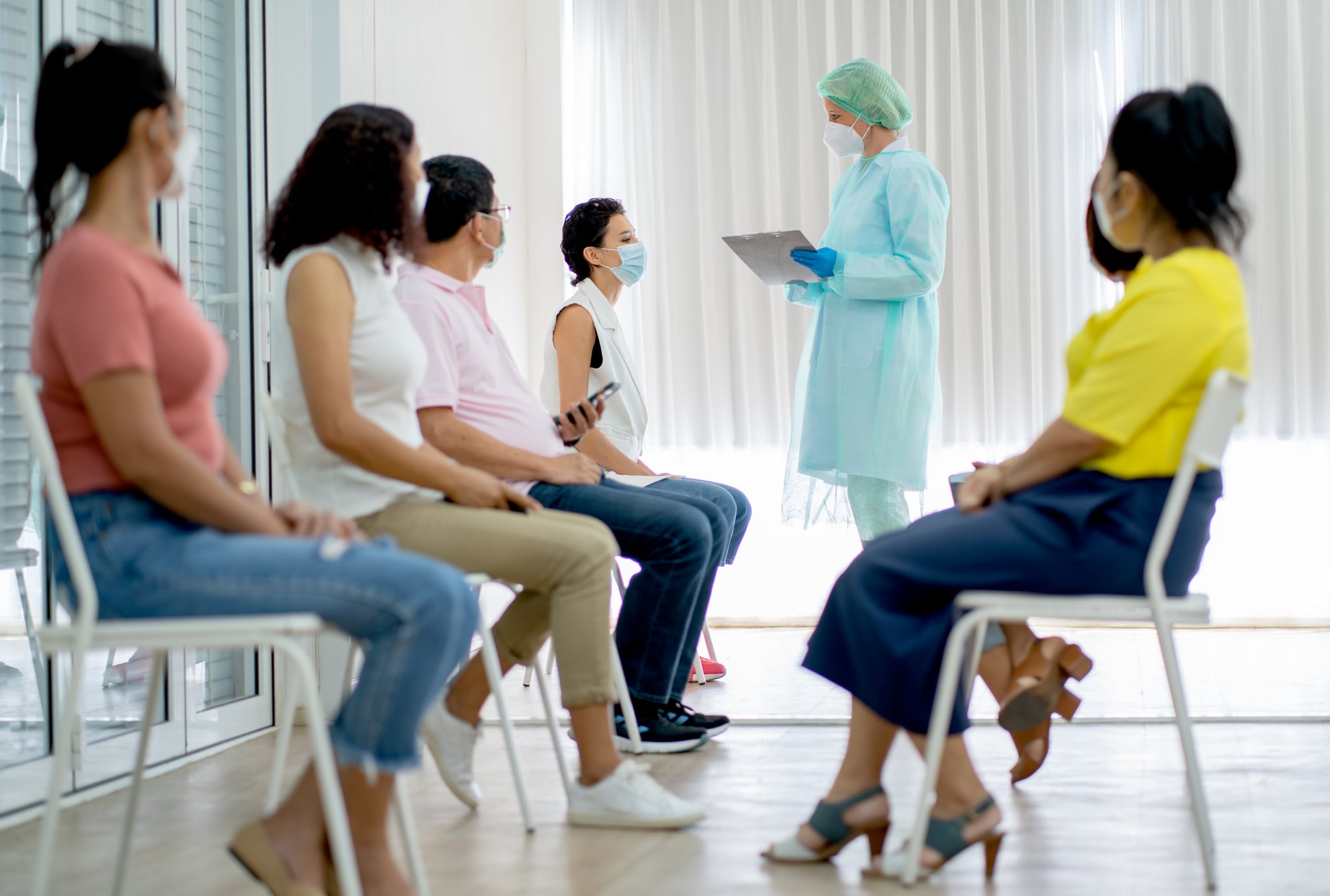 Your next COVID-19 test might look a little different. Up until now, the primary method of testing for COVID-19 has been through nasal swabs. But as the pandemic continues to evolve, so does the technology being developed to help protect us from the virus.
On Thursday, the Food and Drug Administration authorized the emergency use of a new testing method: a COVID-19 breathalyzer. This is the first government-approved device that can detect COVID from breath alone. The FDA said that the new breath test could be performed in doctor's offices, hospitals, and mobile testing sites. And it provides results within three minutes.
The breathalyzer device, made by InspectIR Systems, "was shown to have 91.2 percent sensitivity (the percent of positive samples the test correctly identified) and 99.3 percent specificity (the percent of negative samples the test correctly identified)," according to the FDA press release. "The study also showed that, in a population with only 4.2 percent of individuals who are positive for the virus, the test had a negative predictive value of 99.6 percent, meaning that people who receive a negative test result are likely truly negative in areas of low disease prevalence." Still, the FDA noted that a positive result from InspectIR's breathalyzer should be confirmed with a molecular test.
So how does it work? The breathalyzer system (which is about the size of a piece of carry-on luggage, per the FDA) uses a technique called gas chromatography-mass spectrometry, which can detect the chemical compounds associated with SARS-CoV-2 through exhaled breath. To use it, you exhale into a tube as though you were trying to blow up a balloon.
"Today's authorization is yet another example of the rapid innovation occurring with diagnostic tests for COVID-19," Jeff Shuren, MD, JD, director of the FDA's Center for Devices and Radiological Health, said in a statement on Thursday. "The FDA continues to support the development of novel COVID-19 tests with the goal of advancing technologies that can help address the current pandemic and better position the US for the next public health emergency."