Products You May Like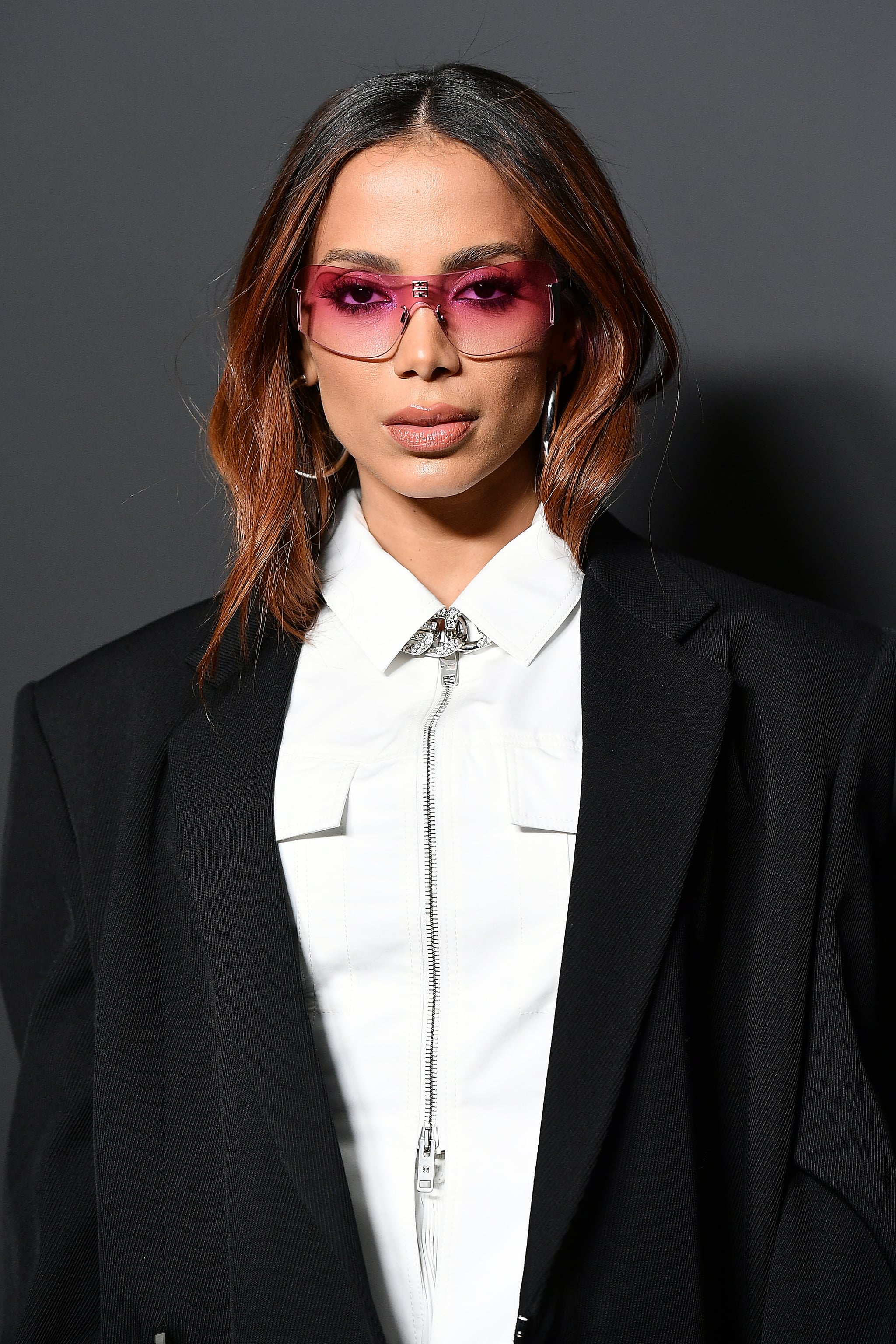 Image Source: Getty / Dominique Charriau
You may know her for her hit single "Boys Don't Cry," or her viral NSFW TikTok dance challenge, but the one thing you should know about Brazilian singer Anitta is that she lives unapologetically. In an interview with NYLON, the 28-year-old dished on cellulite, plastic surgery, and what it means to be a sex symbol.
Anitta became a feminist icon when she released the music video for her 2017 hit "Vai Malandra." According to NYLON, it featured people of all body types and didn't edit out her cellulite. The singer clarified that this wasn't intentional — she actually couldn't afford the technology for removing the cellulite. If there was a surgery for removing cellulite, she'd get it. "I've done hundreds of plastic surgeries, but I couldn't find one that took out my cellulite," she said.
"Some women came to me [after the music video], like, 'Now I feel confident to go to the beach, because you are a sex symbol, and you are so full of cellulite, and you don't care. I shouldn't care, either.' I'm like, 'Yes!'"
The Brazilian artist discussed her experience with plastic surgery, which includes a rhinoplasty (i.e., a nose job), jawline reshaping, multiple breast reductions, and more. "I won't be pretending I'm some type of way that I'm not," she said.
Owning who you are, with or without plastic surgery, seems to be exactly what Anitta stands — regardless of what people, especially men, might think.
"It's crazy how people need to describe [women like,] 'This is a woman to marry; this is a woman to party [with].' Fuck that. I want to be 'the marry' and 'the party' woman," she said. "Girls don't need men for shit. We got vibrators, we got friends. We got gay friends, which is way better than any other fucking husband. Trust me."
When asked about her love life, the musician offered one piece of advice: "Make sure you sign a prenup. No matter what."
Check Anitta out this Friday at Coachella for her "most important American gig to date."