Products You May Like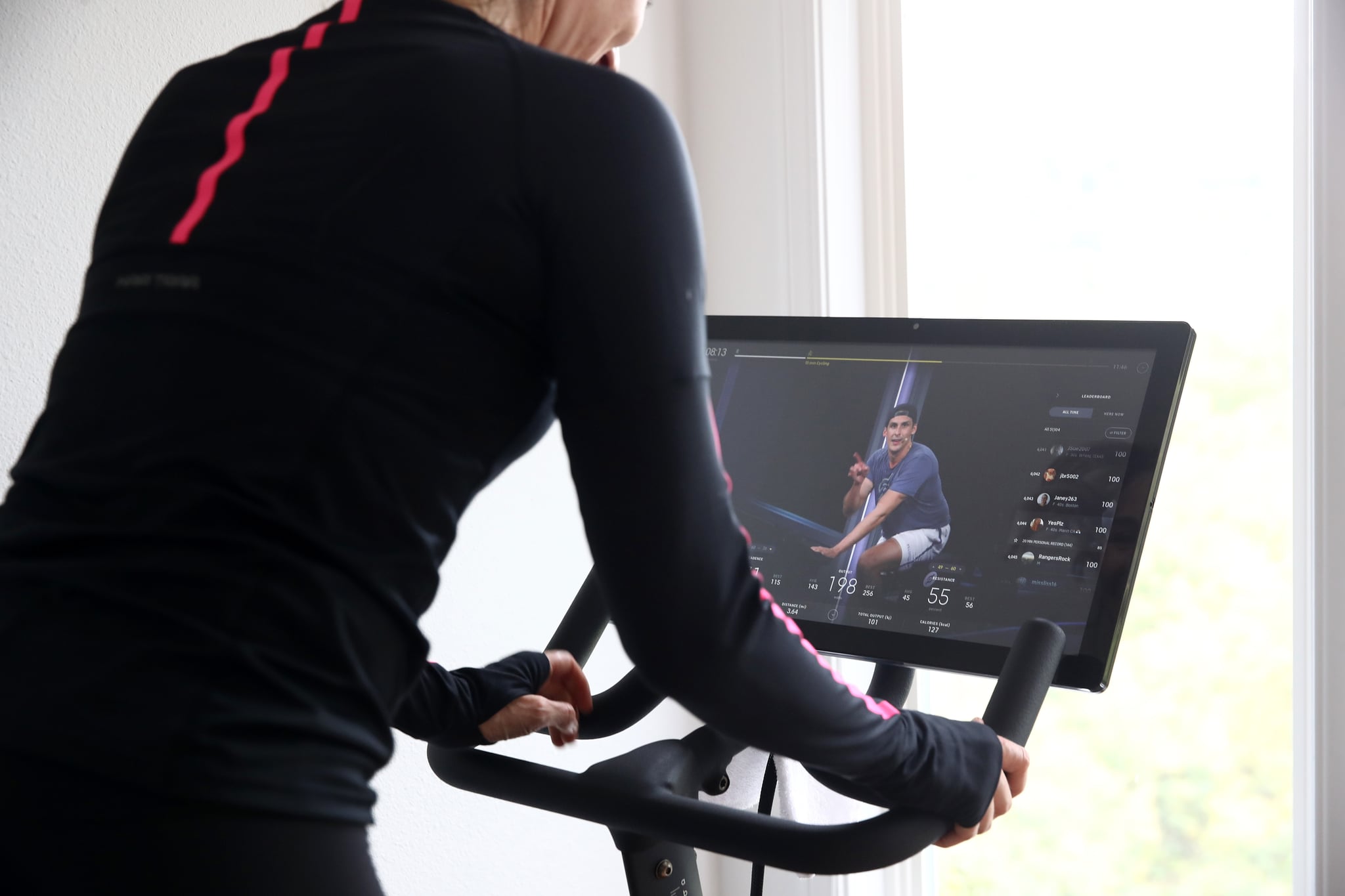 The stationary bike has infiltrated popular culture through memes, parodies, and even our favorite TV shows, and quickly become the trendiest exercise machine to introduce to your home gym. But even if your interest in an at-home bike can be traced back to that "Saturday Night Live" skit (you know the one), there's no denying that a stationary bike is also incredibly effective in helping you get fit or stay active.
Surely Peloton and Echelon are already on your radar, but which of these top brands is right for you? Some swear by Echelon's workouts, while others could never part with their favorite Peloton instructors. Both offer an immersive fitness experience in the form of interactive rides, so it all comes down to your personal goals, training style, and feature preferences. If you're not quite sure which stationary bike to commit to, here's everything you'll want to consider before making the decision.
Peloton vs. Echelon: Pricing
Pelotons and Echelons are stationary bikes, yes, but they also have built-in fitness programs. That means instead of a single set price, there are multiple packages to choose from depending on what you want out of your workout routine. For example, the Echelon EX-5 ($1,000, originally $1,500 and up) features a 10- or 22-inch HD touchscreen display, while the Echelon GT+ ($900, originally $1,300) must be paired with your own tablet but comes in four bold colors to perfectly suit your style.
Echelon's four Connect Bike packages start at $900 and go up to $2,300, while Peloton offers eight different Bike and Bike+ options that range from $1,495 to $3,035. Not included with either bike is the monthly subscription, which includes access to all the live and on-demand classes. For Echelon, the added cost is $35 a month, and for Peloton it's $39 a month, plus an additional $13 a month if you want to use it in conjunction with the Peloton app.
Peloton vs. Echelon: Function
In terms of basic function, Peloton and Echelon are similar in that they use the same technology to get the job done. The bikes themselves both have a steel frame with manually controlled magnetic resistance levels that reach a max strength of 32 for Echelon and 100 for Peloton. The upgraded Peloton Bike+ ($2,495 and up), however, uses digitally controlled resistance which can automatically adjust to match the resistance level of your instructor while you're taking a class.
You'll get a smooth ride out of both the Peloton and Echelon, but there is a slight difference in the pedal design. On the Peloton, cleats latch onto a 3-screw hole, while on the Echelon shoes attach with a clip and toe cage, so you're preference may differ based on what you're used to at your studio spin classes.
Peloton vs. Echelon: Customization
While you could easily use your Peloton or Echelon according to its original design, customizing it to your liking (aside from the standard height adjustments of any stationary bike) can make your workout experience that much better.
For both, the dimensions of the seat can fit universal-size bike cushions, but Echelon's pedals offer more room for customization compared to Peloton's. Because Peloton bikes use a 3-screw hole, you'll have to invest in a pair of cycling cleats specifically designed to fit it. Echelon's double sided pedals, on the other hand, are compatible with any shoe, so you can use your regular sneakers.
Peloton does have the upper hand if you want to make any display customizations, because you can modify your bike to have a swiveling screen, enable Wi-Fi, and even set up Netflix. Echelon's connectivity is limited to Bluetooth.
Peloton vs. Echelon: Classes
Peloton and Echelon users alike agree that much of the appeal of working out on either one of the bikes is the interactive capabilities of them. With both bikes you're able to go on scenic rides, take classes in real-time, and see live rankings on a leaderboard. The two are neck and neck in that aspect, but if you're looking for variety, Peloton has a much larger selection. Peloton releases live classes up to 15 times a day, whereas Echelon's are livestreams of in-person studio sessions.
Regardless, there are still plenty of beginner-friendly to advanced on-demand rides to choose from, with one major difference: guidance. Echelon instructors give riders a little more liberty during classes. They won't specify resistance levels during rides, while Peloton instructors will tell you exactly when you should add resistance, and what number you should be at a given point. Echelon also offers audio-guided workouts, so you don't have to always keep your eyes glued to the screen while you pedal. If you want to pause midclass or stack a class with another one to create a seamless workout flow, however, that's a feature only available for Peloton.