Products You May Like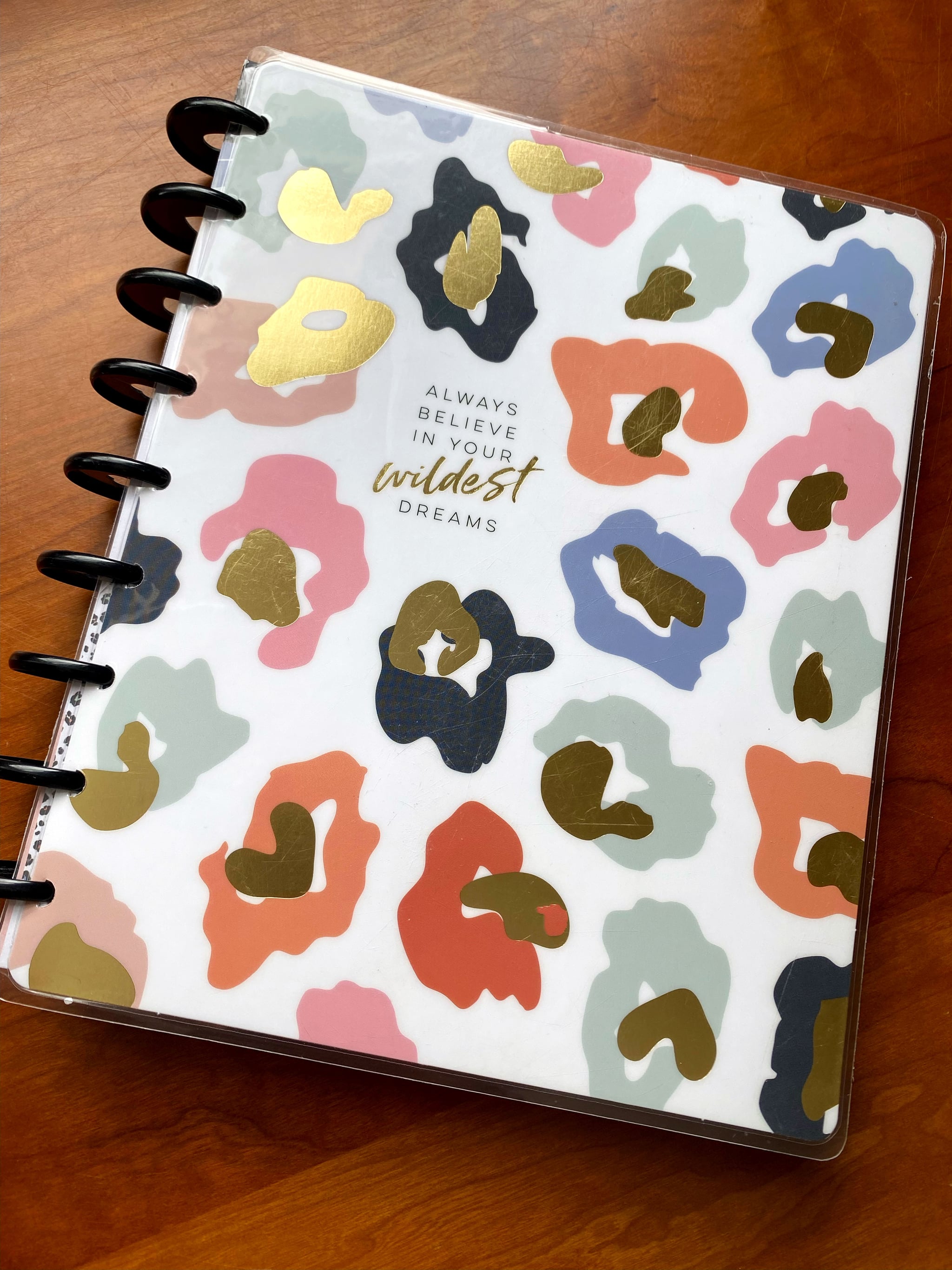 While calendars on my phone and computer are helpful and certainly do the job well, I'm one of those old-school people who still likes to write things down in an actual planner. I love the creative, artsy aspect of writing on paper, using special pens, color-coordinating my family's appointments, and using stickers for special events. That's why I love this 18-Month Vertical Happy Planner ($35). I've been using it since August 2021, and it's the best planner I've ever used — hands down.
I love that Happy Planner has so many options, such as 12-month planners and shorter four-month planners. The company also offers different sizes, including mini, classic (what I have), and big. They're also quite affordable, ranging in price from $10 to $35. Even though I've used mine for eight months, it's still in amazing condition, thanks to being so well made.
The photos below show one layout option that Happy Planner offers, but there are tons of different options that might fit your needs — take a look through their website to see other vertical, horizontal, and dashboard layouts. They also have so many different covers and color schemes, from bold and bright to simple and reserved. There are a ton of fun options, and you're bound to find your perfect planner. Here's what I love about mine:
Happy Planner Best Features
Tabs: I love that this calendar includes 18 months with tabs on the side so I can easily access any month. This is great for long-term planning — a necessity with two kids (I had to plan out summer camps in February).

Big calendar layout for each month: I love seeing the full scope of each month, which help me stay organized and keep up with work meetings; doctor's and therapy appointments; music classes; and yoga, sports, and other activities I teach. I can easily see what I have going on weeks from now; I fill each little square with things I have planned and things I've done that day. Looking back at each month also offers me a log of my life and a little trip down memory lane.
Durability: the laminated cover is thick enough that it doesn't bend, protecting the pages inside.

Flat layout: I love that this planner lies completely flat, making it easy to read and to write on.
Room to write: There are weekly page layouts after each month layout. This is probably my favorite feature — I use the large space on top for important things, such as compost pick-up day or when my daughter needs to bring her violin to school. I also love to meal plan, so I pencil in dinner ideas for the week. The lines below each day let me keep track of all of my family's appointments and meetings every day from 5 a.m. to 8 p.m. Each family member has an assigned color, help me visualize who needs to be where and when. I also love that this planner offers equal space for weekends and weekdays; so many planners I looked at don't offer enough space to write things down for Saturday and Sunday.

Monthly notes: There's a page like this before each month's big layout page. I like to use it for jotting down notes and important reminders, such as upcoming birthdays. It's nice just to have extra space to write, so sometimes I'll even jot down a podcast or book someone tells me about, a recipe I want to try, or financial stuff, like when to pay the violin teacher.
Inspiration: there are tons of little quotes like this offering inspiration and positive thoughts.
Now you know why I love this amazing planner so much! Even though there are specific page layouts, I'm still able to customize it to my needs. If you're big on writing in planners, look up Happy Planners. You can order through their website, but they're also available on Amazon.