Products You May Like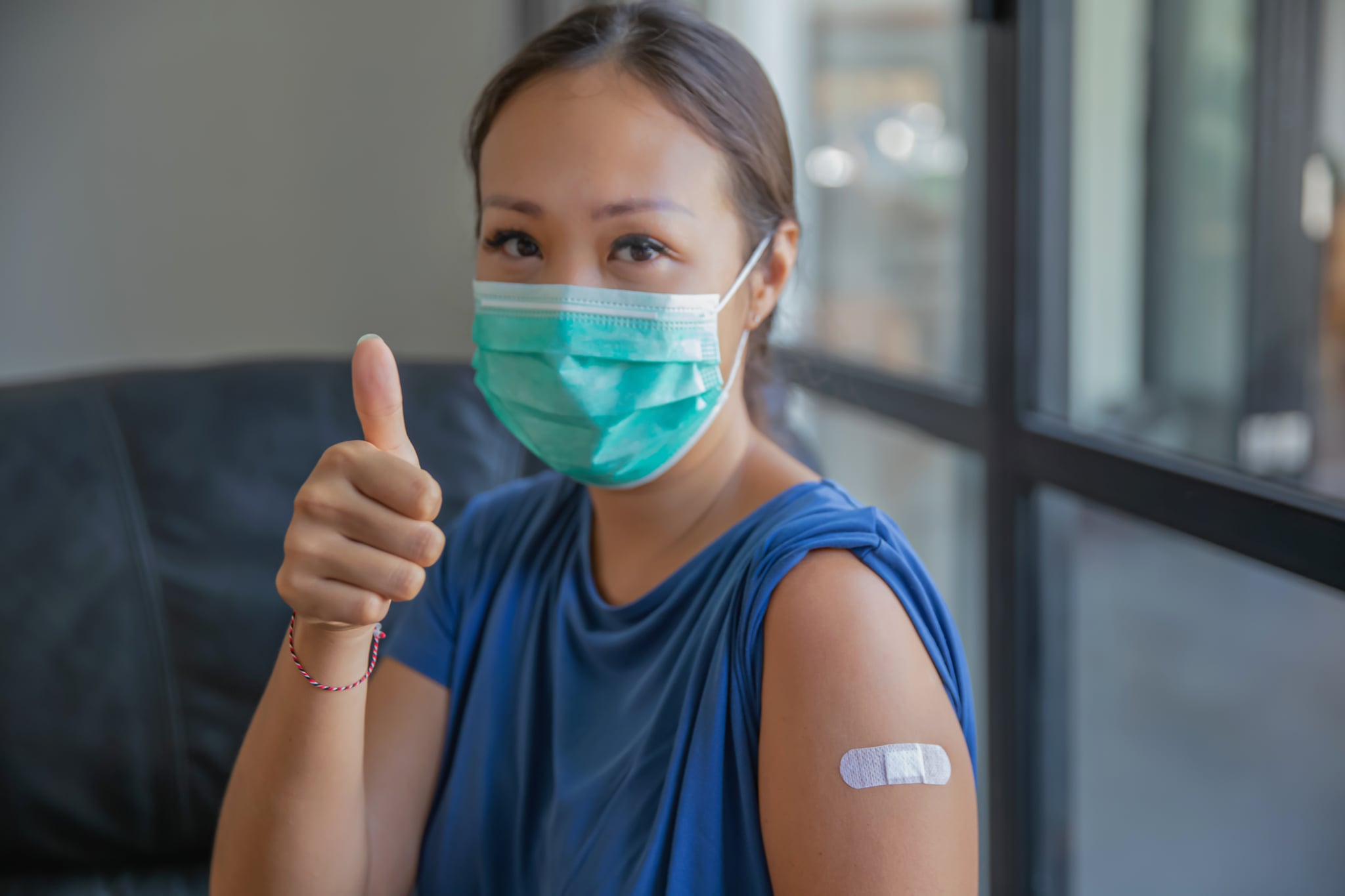 If you've already received two doses of a Moderna or Pfizer COVID vaccine, plus a booster, you may be wondering if you'll need to get a fourth shot — especially in light of the recent news of rising case counts in Europe. Vaccine makers already seem to be preparing for the need for a second COVID booster: Moderna is asking the FDA to approve the additional dose for all adults, and Pfizer has asked the federal agency to authorize another shot for adults ages 65 and up, notes Vivek Cherian, MD, an internal medicine physician based in Chicago. Meanwhile, the Centers for Disease Control and Prevention are currently recommending that certain teens and adults go ahead and get a second booster. But some experts are stressing that we can't yet say for sure whether a fourth dose will be necessary for everyone. This is what you need to know.
Who Will Need a Fourth COVID Vaccine?
The CDC already recommends a fourth dose of the Pfizer or Moderna COVID vaccine for people over the age of 12 who are moderately to severely immunocompromised, including those with cancer, primary or acquired immune deficiency, or those on immune-suppressive medications. (For moderately to severely immunocompromised people ages 18 and up who received a J&J vaccine initially, the CDC also recommends a booster — but that would be their third shot.) While there were some early reports of pharmacists turning away immunocompromised people requesting a second booster, Kaiser Health News reports that the CDC spoke to pharmacists to reinforce their recommendations.
The health agency hasn't yet given the go-ahead for additional boosters for other preteens, teens, and adults, or for children ages 5 to 11 who are immunocompromised. The first three shots still offer very good protection against severe disease, hospitalizations, and death, Dr. Cherian explains. The FDA and CDC will review data to determine if and when a fourth vaccine is needed for people in other groups, he says. Some early studies, including one published by The New England Journal of Medicine, show that the fourth vaccine is "somewhat efficacious" against symptomatic disease. But in general, more research is needed to determine how effective and long-lasting fourth doses will be, The New York Times reports.
When Should We Get the Fourth COVID Vaccine?
Immunocompromised people within the eligible age ranges should get their fourth shot at least three months after receiving their third dose of the Pfizer or Moderna vaccine, the CDC guidelines state. For people in this group who received the J&J vaccine initially and then a Pfizer or Moderna vaccine, the CDC recommends that the additional Pfizer or Moderna booster should come at least two months following their second dose. For now, everyone outside of these groups should make sure they're vaccinated (and boosted, once they're eligible for it), and should stay tuned for updates about the necessity of fourth doses.
Will the Fourth COVID Vaccine Protect Against New Variants Like Deltacron?
This is still unknown. So far, the CDC states that "current vaccines are expected to protect against severe illness, hospitalizations, and deaths due to infection with the omicron variant. We don't yet know how effective the vaccines will be against new variants [like deltacron] that might arise." The CDC plans to monitor the efficacy of vaccines on variants, to see "how well COVID-19 vaccines work in real-world conditions."
Is It Too Late to Get a COVID Vaccine?
The data is clear: COVID vaccines can help keep you from getting COVID, or spreading it; they also greatly reduce the risk of dying or having to be hospitalized due to the virus. If you have not yet been vaccinated, it's not too late. And even as mask mandates lift across the US, continue to be cautious with masking and distancing in crowded or poorly ventilated places.
POPSUGAR aims to give you the most accurate and up-to-date information about the coronavirus, but details and recommendations about this pandemic may have changed since publication. For the latest information on COVID-19, please check out resources from the WHO, CDC, and local public health departments.
Image Source: Getty / Kanawa_Studio