Products You May Like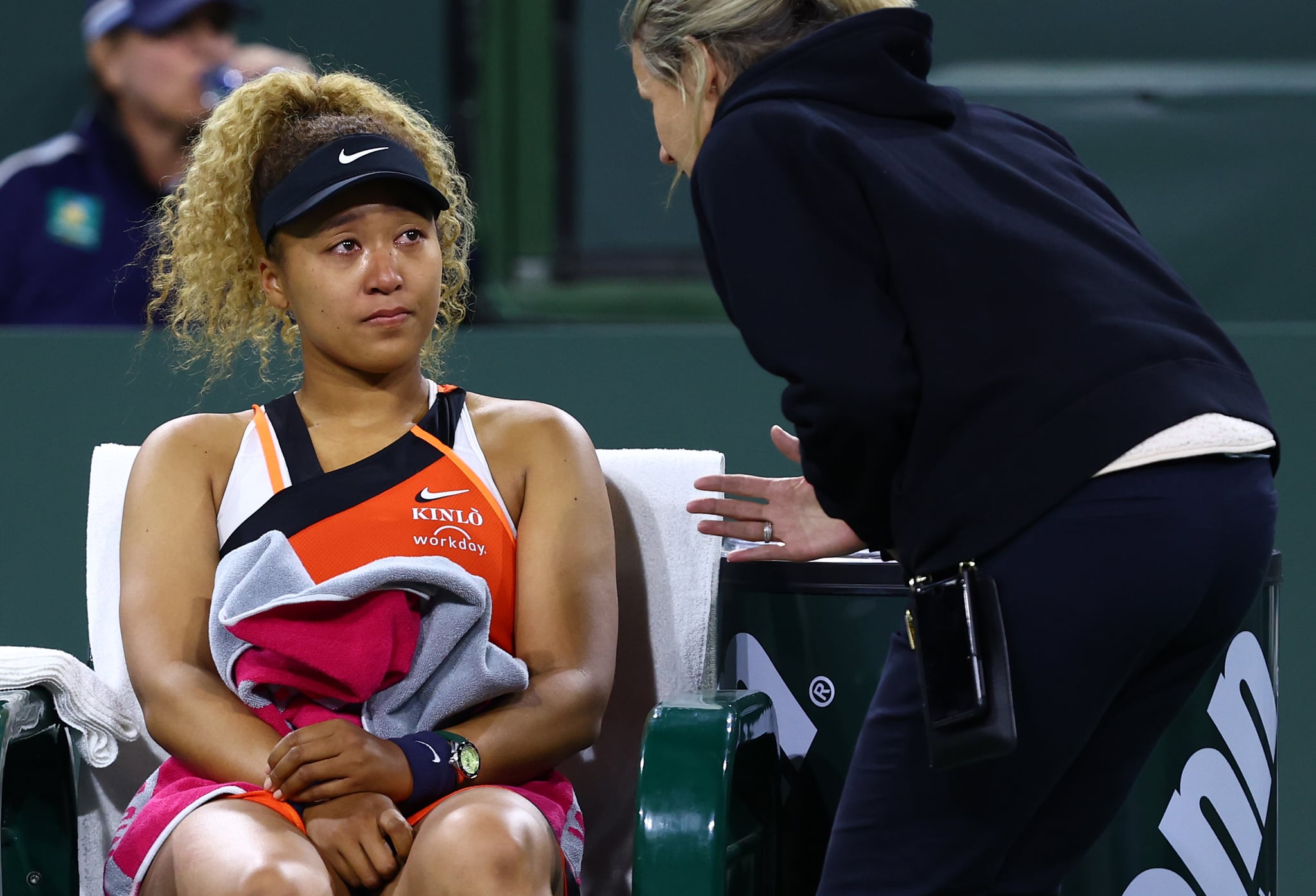 Athletes get heckled, booed, and criticized all the time. But this weekend, as one heckler at the 2022 BNP Paribas Open at Indian Wells reduced 24-year-old Naomi Osaka to tears, spectators were once again forced to reckon with the fact that, yes, even world-class athletes are human.
It was in the opening game of Osaka's second-round match against Veronika Kudermetova of Russia when one voice broke through the otherwise-supportive crowd, yelling, "Naomi, you suck." Osaka paused the match to speak to the umpire, apparently asking if the spectator could be ejected. The umpire declined and the match resumed, but Osaka was rattled and grew emotional and tearful on the court. Eventually, Women's Tennis Association (WTA) Tour supervisor Clare Wood was called down and spoke with Osaka courtside.
The match ended in a loss for Osaka. Afterwards, the Japanese tennis star spoke to the crowd and explained her emotions during the match. "To be honest, I've gotten heckled before, and it didn't really bother me," she said. "But, like, heckled here? I watched a video of Venus and Serena getting heckled here [at Indian Wells], and if you've never watched it, you should watch it. And I don't know why, but it went into my head, and it got replayed a lot."
Osaka was referring to the 2001 tournament, when Venus and Serena Williams were loudly booed and their father, Richard Williams, said he was the target of racial slurs while watching Serena play in the tournament final. The Williams sisters didn't play in the tournament at Indian Wells for over a decade afterward.
As Osaka said, she's usually not bothered by heckling during matches. But the incident immediately took her back to a similar moment at the same venue, when the crowd roundly harassed her childhood idol, and her emotional reaction is understandable. And Osaka has been vocal about her own experiences with mental health and the difficulty of being in the spotlight, especially when the attention turns acutely critical. She took three months off from the sport last year to take care of her mental health and spoken about her experience with depression and anxiety.
Then, as now, Osaka's honesty and vulnerability has led some observers to question her mettle, her mentality. It's the usual response when talented athletes show any type of human imperfection, like Simone Biles withdrawing from events at the Olympics or Mikaela Shiffrin skiing out of races in Beijing. Even as athletes (including Biles, Shiffrin, and Osaka) become more open about their mental health struggles, fans and observers continue to show a telling lack of empathy in their responses — and that's the real problem, not Osaka's lack of a "championship mindset."
Osaka's transparency and vulnerability chips away at the lingering stigma around mental health issues, which is a larger battle than what she takes on in a tennis match. The courage it takes to keep showing up and explaining her emotions to an often-skeptical public is enormous and the true sign of a champion, no matter what her results say.